DREAMS IN COPENHAGEN
Social Dreaming Matrix in English
v/ Mei-Fun Kuang og Lilla Monrad
You are invited to a series of social dreaming sessions taking place in Copenhagen at every 1st and 3rd Thursday evening from September to November of 2021.
It is a space for dreams to speak with dreams and to transform the thinking of the dream by free associating to the dreams offered in the matrix in order to find links and make connections and discover new thoughts.
Where dreams in Jungian psychoanalysis are used to understand the dreamer's individual and personal circumstances, the dream matrix has a socio-analytical origin and is aimed at shedding light on the collective, social and contextual content of dreams.
Social Dreaming Matrix is a method developed by Gordon Lawrence and his colleagues in the 1980s. It is a practice of sharing and working with dreams within a social space.
The social dreaming matrix lasts 60 minutes, followed by a 30 minutes joint reflection.
Mei-Fun Kuang, PhD of Clinical Psychology.
IAAP certified Jungian Analyst,
Clinical Psychologist and Leadership Consultant.
Private Practice in Copenhagen.
https://www.mei-psychology.com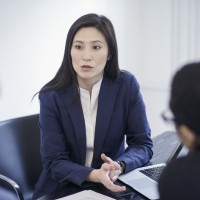 Lilla Monrad, Jungian psychoanalyst IAAP / DSAP Exam.
Art therapist from the Department of Art Therapy in Gadbjerg. Member of the Psychotherapist Association. Works with play therapy, sand play, art therapy, infant therapy and Jungian analysis.Private practice in Brønshøj.
http://lilla-monrad.dk/